Landlord S.O.S of Tenant-Occupied Properties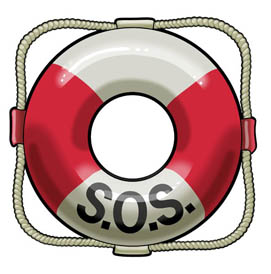 We frequently get calls from owners with existing tenants saying they are tired of managing, or the tenant has given them so much grief they want out of the landlord business. We also get calls from owners that have gotten notices from their current managers announcing that they have decided to get out of the business and close their doors. We offer several services for those owners.

Because there is an existing tenant in the property the process of getting Boardwalk involved is very different than the process of taking on a vacant property. Under certain circumstances we will step in and take over for the owner, as outlined below.
Procedure for Landlord S.O.S
Here are the steps we will take to make this evaluation.
Have an initial discussion with the owner to see if the house fits our model. We look at issues such as geographic area, rent amount, and condition.


Have the owner complete a questionnaire so we can evaluate the situation.


The owner faxís or scanís the lease and move in inspection for review. There are leases we wonít take over simply because there is so much in them that we donít agree with or wonít expose ourselves to. We need to see the move in inspection so we can properly advise the owner of the prospects of retaining the deposit after move out.


Pull property tax records and MLS information.


Evaluation #1 using the current information, should we consider taking on this property? If ďyesĒ go to the next step.


Have a property manager do a property visit to evaluate the tenant and the physical condition of property. Cost to the owner is $75 and is non refundable. If we agree to take on the property we will credit this fee against the startup fee.

Why do we need to do a property visit before we make our final decision?

Many times we have taken over a property that the owner has not seen for years. We are constantly amazed at the terrible condition some properties are in and we want to see it before we take it on. We are up to the challenge of a poorly maintained property and we are not afraid of it even if it's a wreck; we just want to know about it before we say yes. Property visits donít take long. A manager will contact the tenant after you have teed it up, set an appointment with the tenant (or you) and walk the property. Normally it takes less than 10 minutes.



Evaluation #2 from all this information we will make a final decision about taking on the property.


If we decide to take on their property Ö.

owner executes an assignment of lease over to Boardwalk. Note: If the current lease has expired (or is void) we will require the tenant sign a Boardwalk lease within 30 days of Boardwalk taking over.
owner signs management agreement and other paperwork
owner transfers their file to Boardwalk (tenant ledger with outstanding charges, original inspection, keys, original lease, and all housekeeping papers).
an effective date is determined by the parties as to when Boardwalk takes over.


Why does Boardwalk charge a fee to take over an existing tenant?

The easier part of this business is leasing a vacant property. The hardest part is taking on some one elseís tenant. Most owners are asking us to do this because they have discovered how hard it is to manage a property and want to get out from under the stresses of tenant relationships.

Most of the time we are cleaning up someone's management mess and itís hard. Itís twice as hard to manage a tenant someone else put in the property. You have set the standards; you used your lease not ours; you have trained them as to when rent is due; you have shown them mercy and now we have to retrain them to our way of doing things.

Itís like asking a builder to finish a home another builder started or having a computer programmer finish a program another programmer started. Itís much harder taking over than starting from scratch. Occasionally, owners decide to remain the manager until the current tenant moves out and let Boardwalk pick it up from there. Whatever you want to do is OK with us. We just know from experience how many man-hours it takes to take over an existing tenant.

Another reason we get paid is because we usually need to go to the tenant and get lots of documents signed. Often there is no valid lease in effect, no lead paint disclosure, no HOA exhibit, no pet addendums, and no roommate addendums or inspection policy in place. We need to orient them to our rent payment systems, maintenance procedures, mold disclosures, and have them meet the property manager they will be reporting to. This all takes time and energy which we canít do for free.

Owner sends letter to tenant (on the Effective Date) announcing our management (in middle of month is best) so we can collect next month's rent.


Boardwalk sends a letter to the tenant the same day outlining our rent payment procedures and welcoming them to Boardwalk. We will include payment envelopes, maintenance policies, move out procedures and inviting them to view our web site for more information for our current residents. Tenant needs to sign a new lease (and all the house keeping documents) at the next renewal date. If the current lease has expired tenant must sign a new Boardwalk lease. This should be done in person by a manager.

Taking on an existing property is much harder than leasing a vacant one. Tenants develop habits and resist dealing with a new property management who will hold their feet to the fire on rent payments and maintenance.